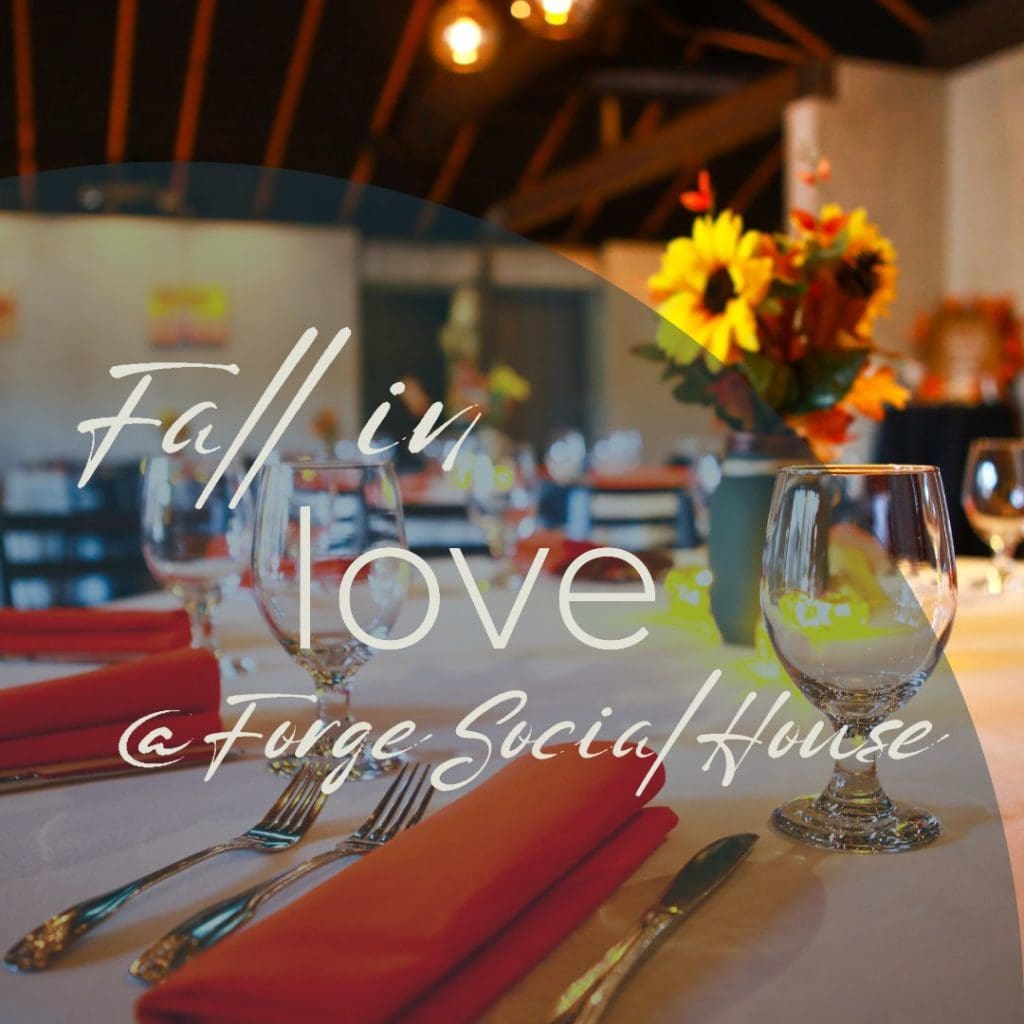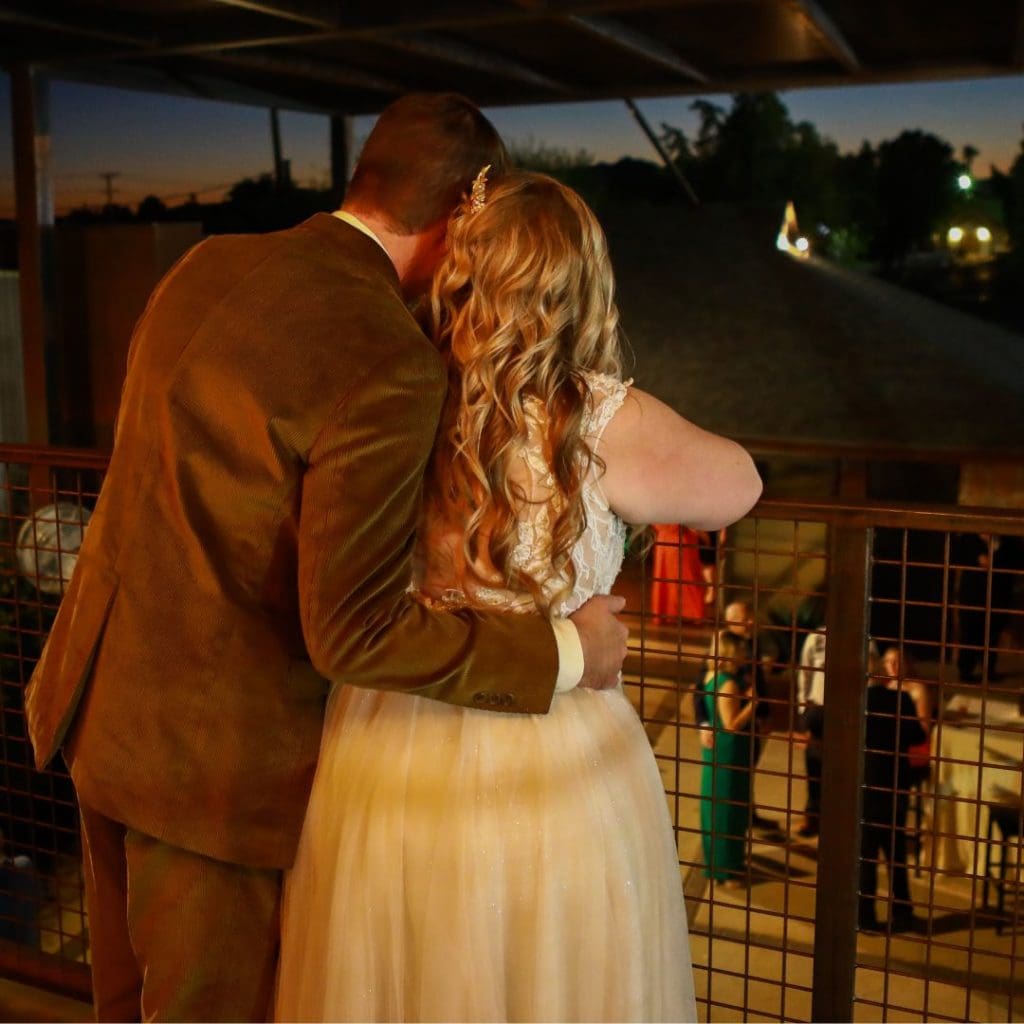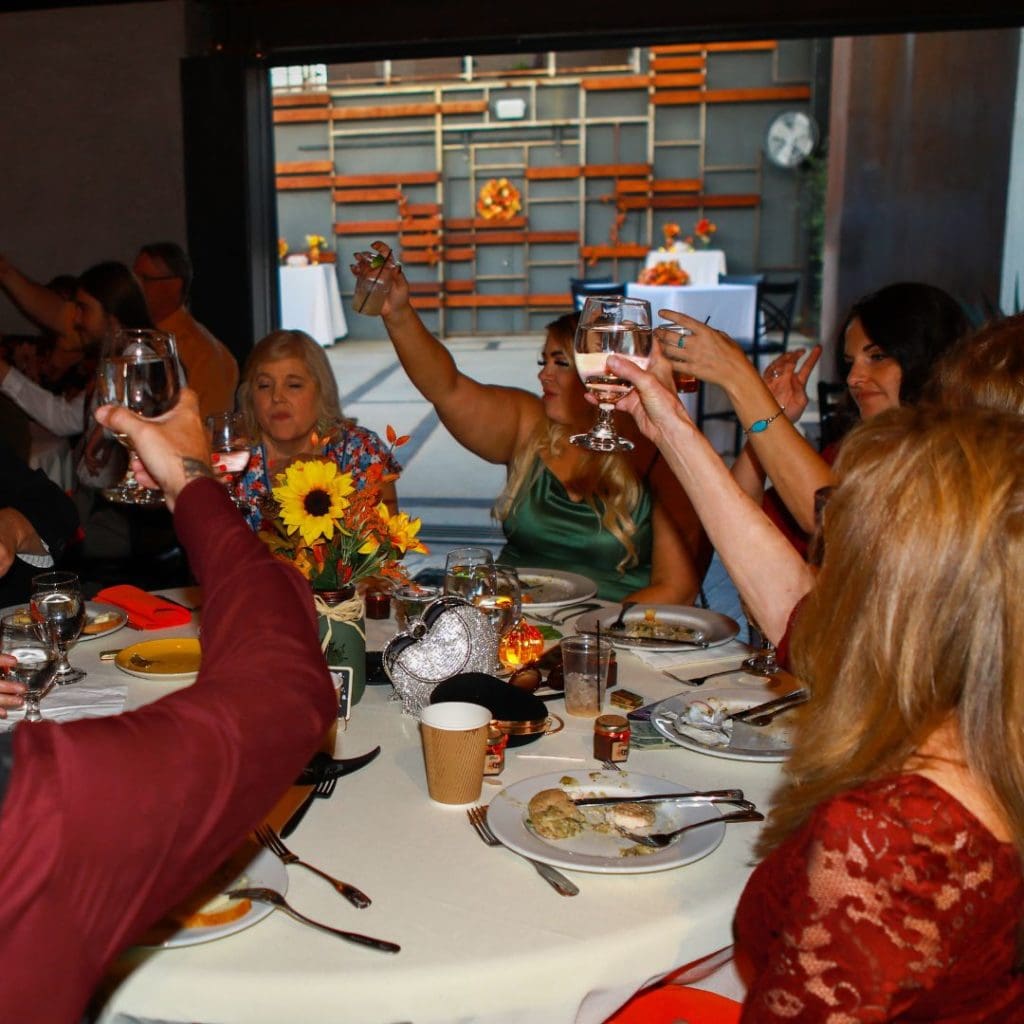 For all the couples planning a wedding in fall:
The wedding capital of the world is beautiful in the fall (September-November) and if you are planning a wedding in the fall, reach out to your venue as soon as possible.
The scorching heat of the summer pushes most couples to either spring or fall, which means that these dates book quickly. At Forge Social House, on average, we book our wedding dates out 12 – 18 months in advance.
Couples planning their wedding in fall appreciate the indoor/outdoor layout at Forge with the ability to use the courtyard and local parks as ceremony locations.
At Forge Social House, our main hall accommodates up to 86 before we spill out into the courtyard for our larger groups.
The courtyard makes a beautiful wedding ceremony backdrop for groups 60 or less. For groups over 60 guests, we recommend South Escalante Park which is just across the way from our venue.
If your date lands in fall, reach out to your desired wedding venue sooner than later as these dates book quickly in the Las Vegas area.
Happy planning your wedding in fall!