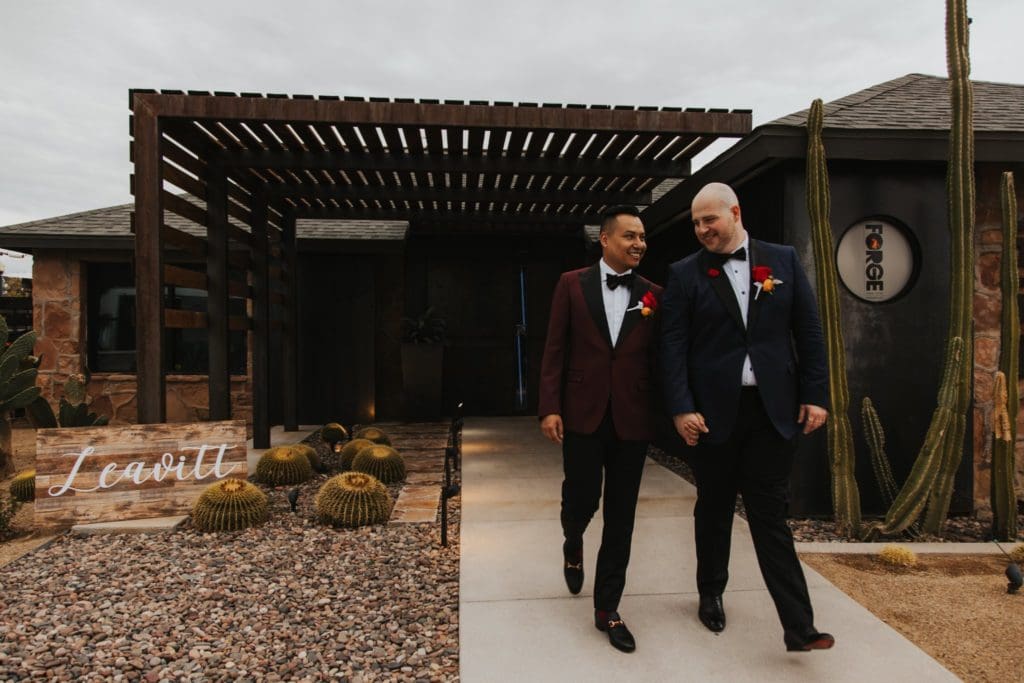 Operating a Wedding Venue is a very special honor. We in the wedding industry are privileged with working with groups planning one of the most remarkable days of their lives. This Wedding Day Recap includes Leo and Andrew.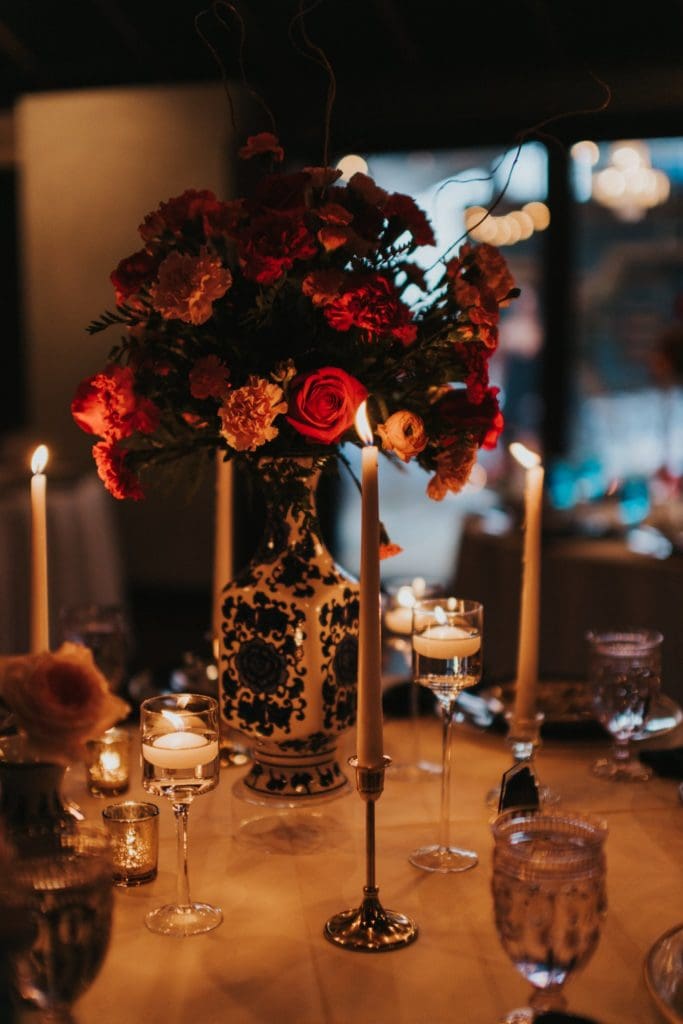 The Wedding Decor was well thought out and pieced together superbly by the Wedding Planner, Miranda Lobdell, owner of Steam Her. Decorating for any event takes time, and a wedding is no exception. The design concept came to fruition flawlessly, and was admired by all. The bright pinks and reds of the floral accompaniments with the stark contrast of the white and blue vases were captivating in the candlelight.
Decor started at 12pm and was complete by 3pm. Florals were cut and styled on site which was completed around 5pm. Her work was stunning.
From Cathryn Daniels on the Harp to the clear Chiavari chairs, and all the elements in between, this couple dazzled their guests in wonderment throughout the evening.
We are grateful for the opportunity to help these special moments take place, and we wish this couple all the best.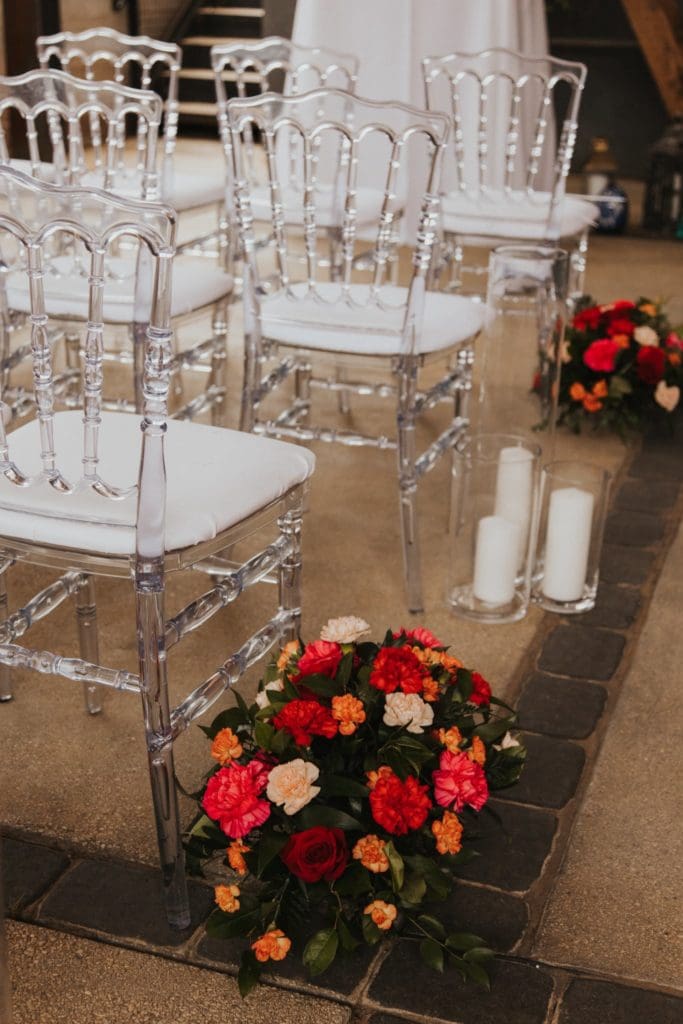 "My husband and I recently got married on 08/04/2022 and had an "out-of-this world" experience with the extraordinary professionals. . ."
This group chose Forge Social House current Tier IV Wedding Package for their wedding day, which includes Ceremony & Reception on site. This package is what we refer to as "all the bells and whistles". For more information on our wedding packages, please visit our Wedding Venue Services Page.
If you are interested in a venue tour and learning more about what we have to offer for your wedding day, please submit an inquiry on our Contact Page and someone from our team will follow up with you.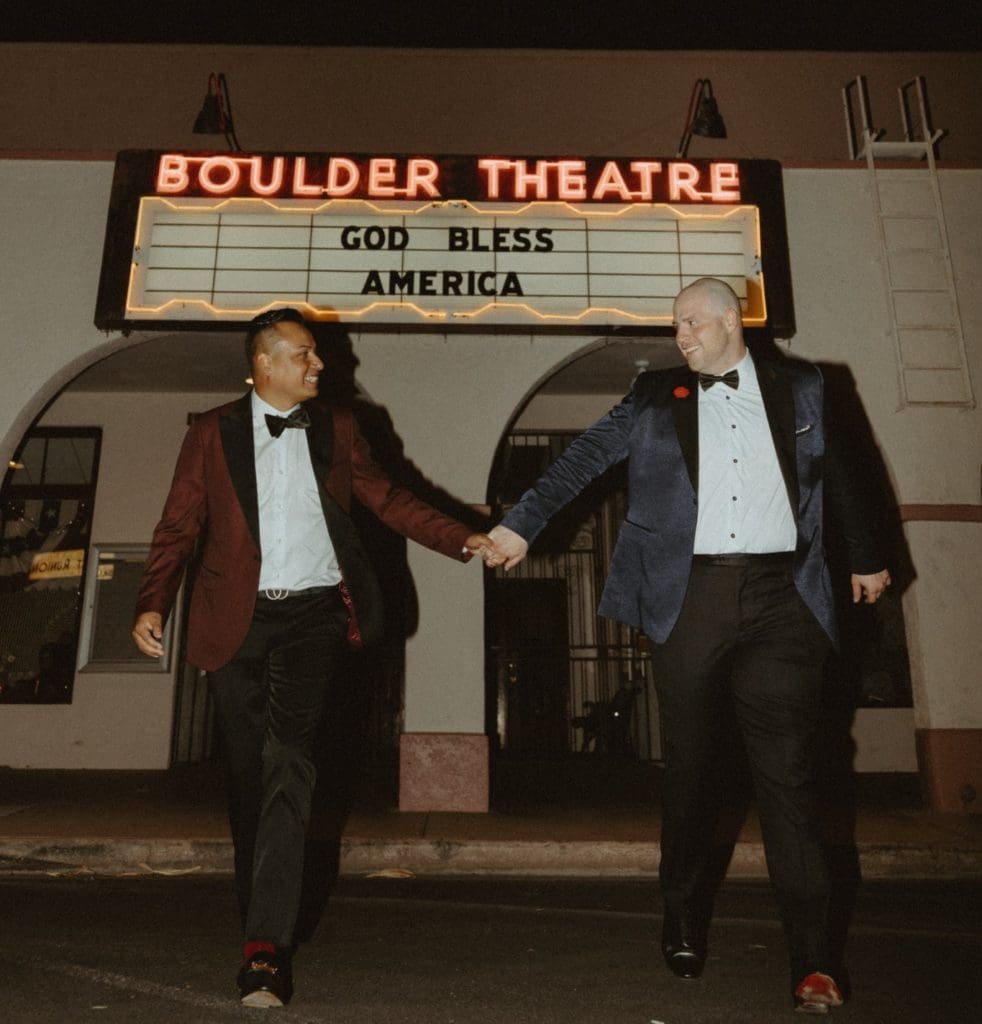 Spending your wedding day in Boulder City opens up many opportunities for fun photography of special moments that become forever memories.
Boulder City Weddings are here as an option for our Las Vegas destination couples who are drawn to the setting of a quaint small town.