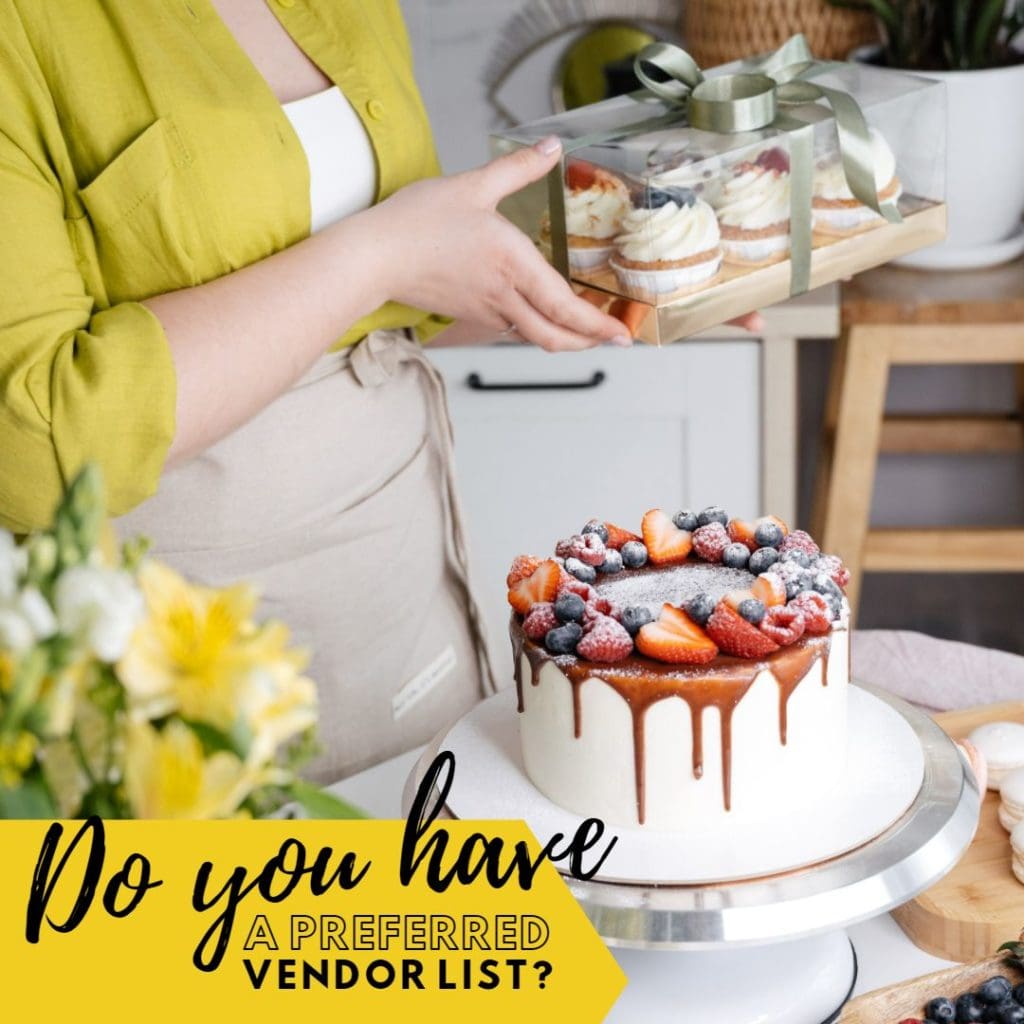 Questions to ask a wedding venue . . .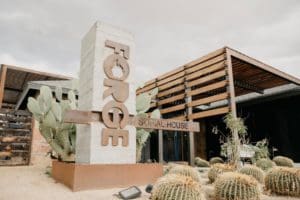 The first and most important detail to the venue is going to involve your date. This is the starting place for the conversation. If the date is fixed without flexibility, ensuring availability immediately will save everyone time and heartache.
If the preferred date is booked and flexible, ask if other dates are available. We at Forge Social House will always ask if our couples' dates are fixed or flexible. If the preferred date is booked and not flexible, ask if there is a wait list for dates. As of right now, Forge does not offer a waitlist for dates.
One of the biggest vendor no-no's is double booking an event. We have all heard of horror stories where the group was moved or worse – cancelled.
In the intimate and rustic setting of Forge Social House, two events at the same time would not make sense or be plausible. Always ask your venue if there are other events happening on property on the day or week of your special event.
If you are booking a venue that can accommodate multiple events at the same time or in the same day, it is appropriate to ask the business how the staff handles the transition or separation from event to event. If logistics of your event could be compromised, the last resort for handling a venue that allows multiple events is to inquire about a complete buyout. This will ensure your group is the only group on property, requiring parking, using access points of the venue, etc. This can be a cost prohibitive approach, as you will be supplementing the venue's revenue for all of the events that you are preventing from taking place, but will result in your group not being affected by another group's presence. 
There is no right or wrong way of handling this, and if your group shares the space with another group – we hope you are all able to find grace with the other group. (insert winky face here)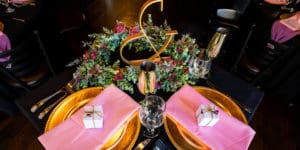 The next most important question to answer – will the space accommodate your vision? If the venue is beautiful and available, and will only hold half of your guests – are you going to cut your guest list or are you going to find a new venue?
Know your approximate invited guest list walking into a tour and before you pick up the phone. Back to the heartache reference – it will be a sinking feeling if you are emotionally invested in a venue and learn that the most important people in your life will not be able to join. Avoid the capacity curse and get the hard answers quickly.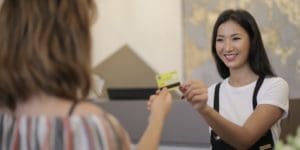 OK – the most important details are set – you've got your date & they've got the space. To book on a vendor's calendar, any business will require a deposit or card on file with a cancellation fee. The deposit can range from a fixed amount to a percentage of the total event price tag. There is usually a structured payment schedule, i.e.: at Forge, we collect a fixed amount upfront to book, and then we collect final payment (the balance) ten days prior to the event. Some businesses will require more of the balance to be paid over the course of the months or weeks leading up to the special day – each place is different – make sure you know what is expected of you.
At Forge, all payments are coordinated either in person or over the phone, as we do our best to make the process as easy on our hosts as possible.
Which leads us into insurance, cancellation, and contracts. Wedding Insurance – what?! Yes, Wedding Insurance! At Forge Social House, we place a policy into effect for all of our couples who share their special day with us. There are many unknowns that the policy will cover and you can read more about it here. 
Forge Social House's wedding contract reviews our deposit procedures, cancellation policy, as well as many other FAQ's that we have a firm stance on. For example, we require all final details to be confirmed, guaranteed, finalized and paid for a minimum of ten days prior to the event date. Make sure everyone in your group who may weigh in on your big day is aware that all details must be submitted by a specific time frame, and stay within that time frame. It is easy to let important deadlines pass unnoticed, so create reminders and alerts to follow up with your group and ensure you don't miss any opportunities.
Ask your venue about their policies and what is included in their contract. READ THE CONTRACT. It is your responsibility to know what is included in your purchase. For example, at Forge Social House, we offer two contiguous hours for decorating on the big day, additional time is available if coordinated in advance for a specific price. If one of our groups needs a delivery to be accepted outside of those two hours, and if we are able to accommodate, there will be an additional charge. Avoid unnecessary charges.
Forge Social House does not permit confetti, glitter, sparklers, or rice on property. Use of any of these items at the venue will result in a forfeit of the refundable cleaning deposit. Whether you have a decorating team or your family is setting up on that special day, ensure everyone is familiar with the boundaries or guidelines to which you have agreed.
Before we dive into logistics of your event, think through the logistics of the venue. Are there enough restrooms to accommodate your guests? Is the venue ADA compliant? Are there accommodations required? How close is the venue to lodging establishments?
Thankfully at Forge Social House, we are grateful to have great lodging accommodations within walking distance, a variety of restaurants in the downtown area, and the conveniences of Las Vegas just over the hill.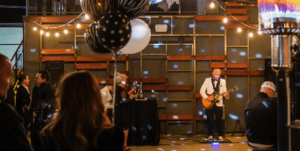 Do you have a DJ or Band performing? Are you providing your own playlist? How will it work? Who will push play at the right moments?
We try to make things as easy on our groups as possible at Forge, and our Sound System is plug and play with a mobile device. When our guests book DJ's or bands, they can easily access power in the courtyard for lighting, equipment, etc.
If you are having outside vendors at a venue, ensure both parties have communicated and are aware of the opportunities and limitations. For example, if the venue has a stage, the band should be aware of it's location and where the best entrance is to load in. If the venue has a preferred area for the dance floor, make sure your DJ knows where to set-up for the best overall experience.
One note I like to impress on our guests, is yes, all of our groups at Forge have access to our House Audio, and House Audio is not a substitute for a DJ. If you want music to dance to at a volume that will get the party going, we recommend to have that conversation with your venue and vendors, and verify the noise ordinance of the surrounding community.
It is essential to think through the transportation of your guests. These are your loved ones, and you are expecting them to make the trek to your special day – figuratively and literally. If you picked a location in the dessert or near a lake, make sure you have thought through who will be responsible for whose transport, how your guests will get from the car to the ceremony or reception location, etc.
At Forge, we have a very unique surrounding area. The parking lot that surrounds our venue is occupied Monday – Friday 9am – 5pm, which means for weekend events, we have ample public parking. During the week, we have public parking in abundance in the downtown area, and that specific lot mentioned before is off limits.
Boulder City, NV is a small town, and the big name rideshares have not all found their way out here regularly enough to be reliable. Taxis can be scheduled. Double check with the venue, the city's chamber of commerce and visitor center to ensure your guests transportation needs will be met.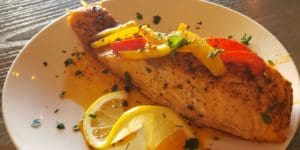 Does your venue provide on-site catering? Do they allow outside caterers? How does this affect price?
Does your venue have a bar on-site? Do they offer bar services? Do they allow outside bar services?
Is the staff included in the package price or is that additional? Do you need to provide your own staff?
Again, we try to make things as easy on our couples as possible. Forge Social House is your one stop shop. We offer a dinner buffet by our on-site catering team. We supply the staff both on the floor as servers and behind the bar as bartenders. We do not allow outside alcohol, and will procure specialty items for our guests per their request.
Of course we have a plated meal option that we can provide, should our guests prefer a more elegant affair, and this is available as an upcharge.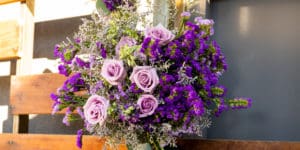 Some venues will have an in house florist. Some venues will have a preferred vendors list that will guide you to the best florists in the area.
At Forge Social House, we have not currently aligned ourselves with a specific florist. There are several in the immediate area, and we can direct you further if you would like to call or submit an inquiry.
Every couple prioritizes each component to their special day differently. Some couples have their heart set on a specific date, a specific location, a specific photographer – and each of these priorities is going to start a different dialogue between the vendor and the couple. If the venue is the most important piece to your special day, once you have established they have availability and will be an ideal fit for your group, ask the venue for a preferred vendors list.
This conversation could really go on and on, getting nitty gritty into the weeds of details surrounding your special day, but these are the fundamental questions that will enable you to identify if the space for your BIG DAY will accommodate your dreams and wishes.
There are a million blogs, companies, and planners out there that will say that there is a "right" way or a "wrong" way of planning your wedding. When it comes to the special day – one of the most special days of your life – make the day what you want. Heed the advice of others, and ultimately, celebrate your love for one-another.
Thank you for reading.