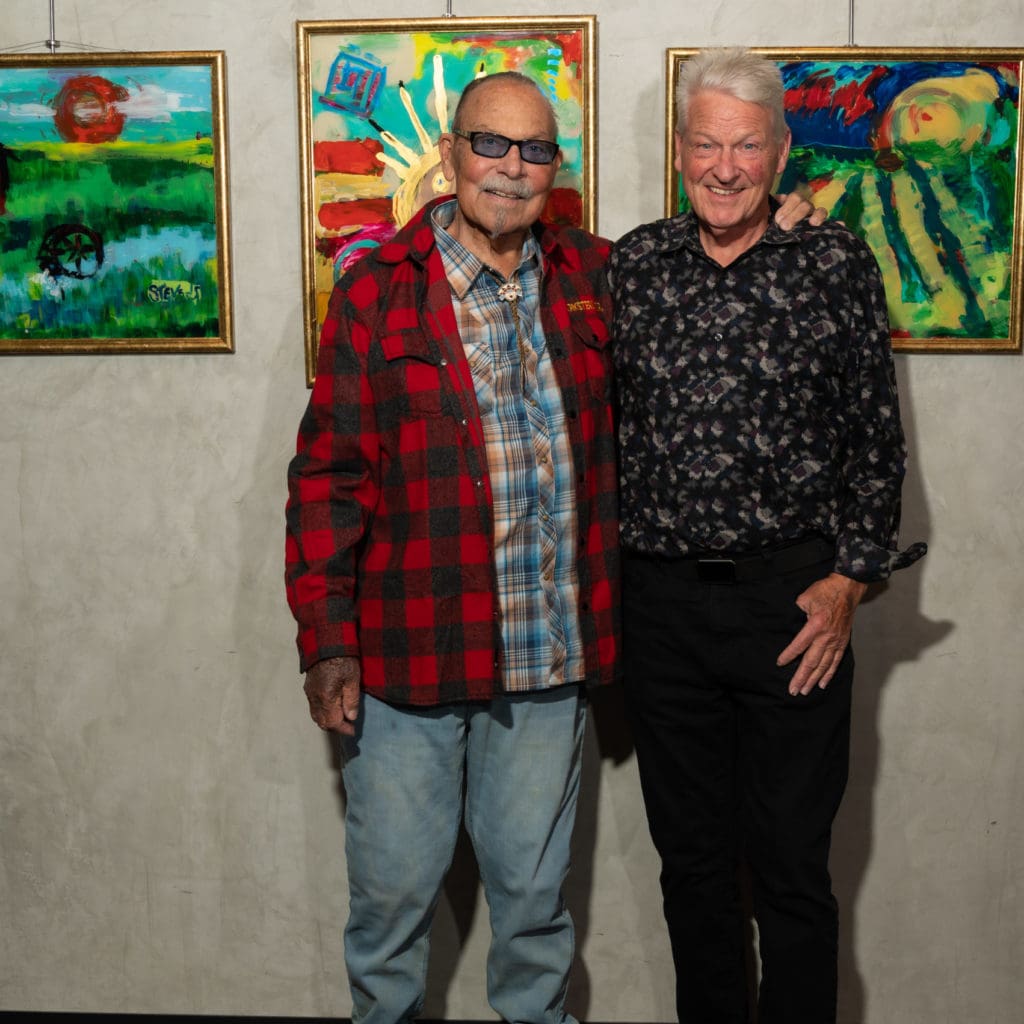 On Friday, November 26, 2021, Forge Social House was standing room only from about 5:30pm until the last guest trickled out at 8:30pm. Forge is best known for hosting weddings and special events with its intimate and charming setting; this was the first Art Exhibit that the special event venue had hosted, and the evening was a great success – which should be credited to the artist highlighted on this evening, Alan Stevens.
There wasn't an empty space in the room. From reverse acrylic paintings on glass, which hung along the south wall, large oil paintings on canvas framed lined the remaining walls, to piece after piece of smaller canvas oil paintings displayed on tabletop easels, everywhere you turned was love and life captured by this talented soul. Art enthusiasts and community members alike admired Steven's craft work from over the past 60 years. The first piece dates back to Steven's childhood, roughly 6 or 7 years old, which is a pencil drawing that his Grandmother had framed.
The prints of Stevens work were for sale for $50 per print, and 100% of the proceeds were donated to the Shane Patton Foundation. The event sold 26 prints and 2 originals, equating to just over $2700 in donations.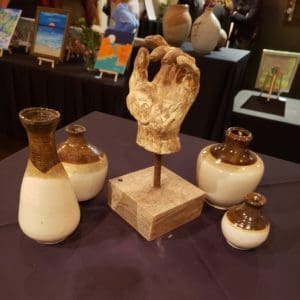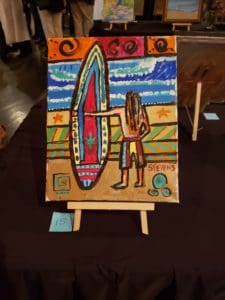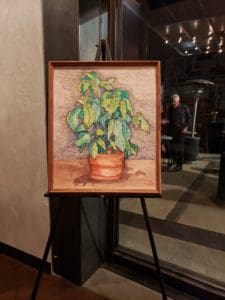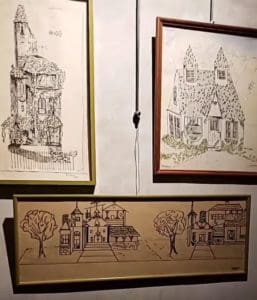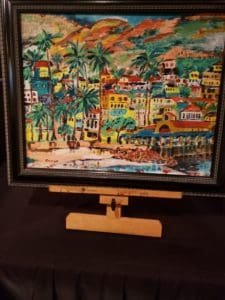 Born in Huntington Park in beautiful Southern California, Stevens spent his free time on a surf board catching the waves of Huntington Beach. Known to many in the Boulder City community as a "surfer dude" after he moved to the Las Vegas Valley to escape the madness of Southern California living in 1977, Stevens continued his career in the food service industry as a Sales Representative for a Sausage Company.
Every Tuesday, Stevens and his then girlfriend and now wife, Carrie, would enjoy coffee at the Coffee Cup on the corner of now Boulder City Parkway and Wyoming. The owner of Coffee Cup mentioned on multiple occasions that she would like to sell, and that the two of them would be the perfect pair to take over. Boy was she right – the Stevens family bought Coffee cup and worked hard. Stevens washed dishes while Carrie waited tables. About two years of this setup, Stevens began cooking – and the rest is history. The family bought a location with more seating and a larger kitchen just a few doors down on Boulder City Parkway, and The World Famous Coffee Cup surged. Featured on hit Food Network programming like Guy Fieri's "Diners, Drive-ins, & Dives" Season 1 Episode 4: Breakfast, the Stevens family presented their Chili Verde omelet, which was a smash hit.
Most of the Boulder City Community was shocked to learn that this great guy, who provided great banter and breakfast, enjoyed his Harley Davidsons, and presented the "surfer dude" persona, was such a talented artist in several mediums over the course of his life.
Stevens, now lets his kids, Terry and Lindsay, run the show at The World Famous Coffee Cup, and he enjoys conversing with longtime friends and newbies in the diner. The last few years have been a tough go for Stevens, still recovering from bone cancer and more recently a total hip replacement – in fact, Stevens checked himself out of rehab from the procedure two days early to be in attendance for his art exhibit this past November.
We at Forge Social House were grateful for the opportunity to host such a talented artist who we have called friend all these years. We keep Stevens and the whole Coffee Cup group close in our heart, as we often host their company gatherings and share each other's guests in the small quaint town we call home. We look forward to more opportunities to showcase talented artists such as Alan Stevens from our community and abroad.
Photography credit to Jamie Jane Photography.